Antidote Bikes is almost 20 years old. Our company was founded from our passion for mountain biking, engineering and racing, paired with a liking for design and applied art.
We are a workshop producing mountain biking frames out of carbon fibre, aerospace aluminium and titanium. Originally, we also made fully aluminium bikes. We also do research and development work concerning the use of biocomposites in bike frame production.
We are a small company with excellent equipment, high flexibility and an innovative approach towards design, geometry and suspension. The Antidote team is a well-oiled machine consisting of specialists working together for years, making up our own family. Our customers receive products of highest possible quality, thanks to all of our components being produced in-house. We are focused on providing a personal touch and executing unique projects.
The frames made by Antidote are characterized by acclaimed suspension platforms, always individually designed for the needs of a certain discipline.
We take pride in the exquisite aesthetics of our frames' finish. We love working with the customer to create a one of a kind product together.
"In the age of bicycle mass production and commonplace outsourcing, we are proud that the entire
production process of our frames, from the first line on the drawing board to the very last bolt torqued
during assembly, takes place in Poland, in-house. We are meticulous in quality control at every step of
the way, and being right there, we are able to respond quickly and have full control over the quality of
our products. We are thrilled to provide the level of quality that is out of reach for other manufacturers."
Paweł Marczak, CEO
2010
First aluminium DH frame equipped with Floating Damping System is produced – The Antidote Lifeline
2011
During 2011, when almost all bike companies were outsourcing their manufacturing to Asia, Antidote started to produce first carbon fiber frames in their hometown of Kraków, Poland. The company developed their own carbon technology and material which is a combination of carbon and Vectran fibers. This combination is mainly used to strengthen the downtube, making it so resilient that the additional protection becomes obsolete.
Antidote Lifeline proved to be a reliable platform and was chosen to be the company`s first carbon fiber creation. Shortly after it was released, this carbon frame won the first prize at Poland`s biggest cycling trade show – Kielce Bike Expo 2011.
2014
In 2014, the company started designing an entirely new frame for the booming Enduro segment. One year later, the Antidote Carbonjack was launched and right away caused quite a stir with its edgy and ultra-modern design.
In 2015, Carbonjack earned the first prize of the Design & Innovation Award (DIA) for the highest-performing and most innovative product.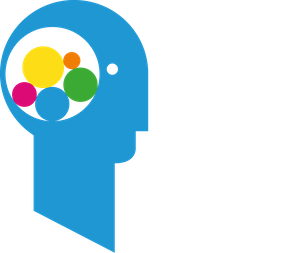 2015
While celebrating positive reception of their Carbonjack Enduro frame, Antidote team set a new goal – to create suspension kinematics which have a rearward axle path while maintaining high ride-height for the heaviest DH and Enduro use. Such a system helps to overcome large obstacles at high speeds and makes the most of the available wheel travel. The project was successful and the new suspension platform called Noster Kinetics came to life.
2016
Noster Kinetics – Antidote`s entirely new suspension system was implemented in company´s latest downhill project – the Antidote Darkmatter – which premiered at the 2016 Eurobike Trade Show.
2017…
Since 2017, Antidote has well established their carbon fiber frame production, including the Carbonjack enduro and the latest Darkmatter downhill frame. In addition, to cater for the needs of customers who would like to give their bikes even more uniqueness, Antidote started offering custom paint jobs and decals. Working closely with the customer, we can execute almost any individual project.